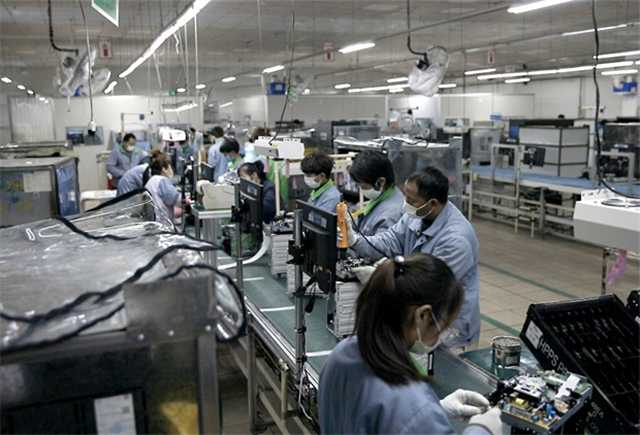 A production line at an electronics factory in Weihai High-tech Zone
Weihai high-tech zone has adopted a series of measures to help local enterprises resume operations amid the outbreak of the novel coronavirus pneumonia.
Recently, thank-you notes from HP were delivered to the zone, expressing their gratitude and appreciation to the zone for helping the company resume work as well as its timely and efficient service.
One of HP's supporting companies asked the zone for help on Feb 10, as its raw materials could not be transported to the factory due to travel restrictions and quarantine.
Fifty tons of steel were needed for HP to manufacture its printers. The delay of the shipment would be a major headache for HP as well as 10 other manufacturers in the industrial chain.
Thanks to the cooperation of multiple parties, the raw materials from Qingdao were smoothly shipped to Weihai that very day.
"The arrival of the raw materials not only allowed us to resume production, but saved a lot of trouble for other companies in the industrial chain as well," said Jiang Yunhai, deputy general manager of the electronics enterprise.