Weihai, located at the easternmost tip of Shandong Peninsula, has the jurisdiction over Huancui District, Wendeng District, Rongcheng City, Rushan City, and three national-level development zones including Economic and Technological Development Zone, International Port Economic and Technological Development District and High-Tech Science Park. The city covers an area of 5797 square kilometers with a population of 2.83 million. Since the reform and opening up, especially since the establishment of prefectural Weihai city in 1987, the economy and social endeavors of the city have developed rapidly. In 2018, the GDP reached 364.15 billion yuan, and the revenue of the local general public budget reached 28.44 billion yuan
Weihai-A City open to the world
Weihai is the closest city between China and South Korea, with obvious location advantages and superior investment environment. In 2015, Weihai and Incheon free economic zone have been designated as Demonstration Area for Local Economic Cooperation under CKFTA, Weihai is the only Chinese city in the agreement. Weihai was approved as the first pilot city of the National Service Trade Innovation and Development and national-level Cross-border E-commerce Comprehensive Pilot Areas. Weihai Integrated Free Trade Zone was approved as well. Weihai is the first pilot port of land-sea intermodal transportation between China and South Korea. The city has 4 national first-class open ports, and has opened 16 passenger and freight routes to South Korea, Japan and other countries. Weihai airport has opened 20 international and domestic routes, with a passenger throughput of 2.5 million. In 2018, foreign investment in actual use reached $860 million, the total volume of trade in goods reached 139.2 billion yuan, and various opening-up indicators are among the forefront in Shandong province.
Weihai- A City with Great Innovative and Creative Energy
Weihai sticks to the strategy of achieving prosperity through science and education. The High-Tech Science Park was listed as National Independent Demonstration Zone of Shandong Peninsula, Weihai has 330 provincial-level or above innovation R&D platforms, among which 22 are national-level such as the Electronic Information Comprehensive Research Center of the Ministry of Industry and Information Technology of China. Weihai has 11 universities and colleges with 20,000 high quality graduates every year. The number of patents per 10,000 people reaches 10.1, and the output value of high-tech industries accounted for 42.8% of the gross industries output of enterprises above designated size.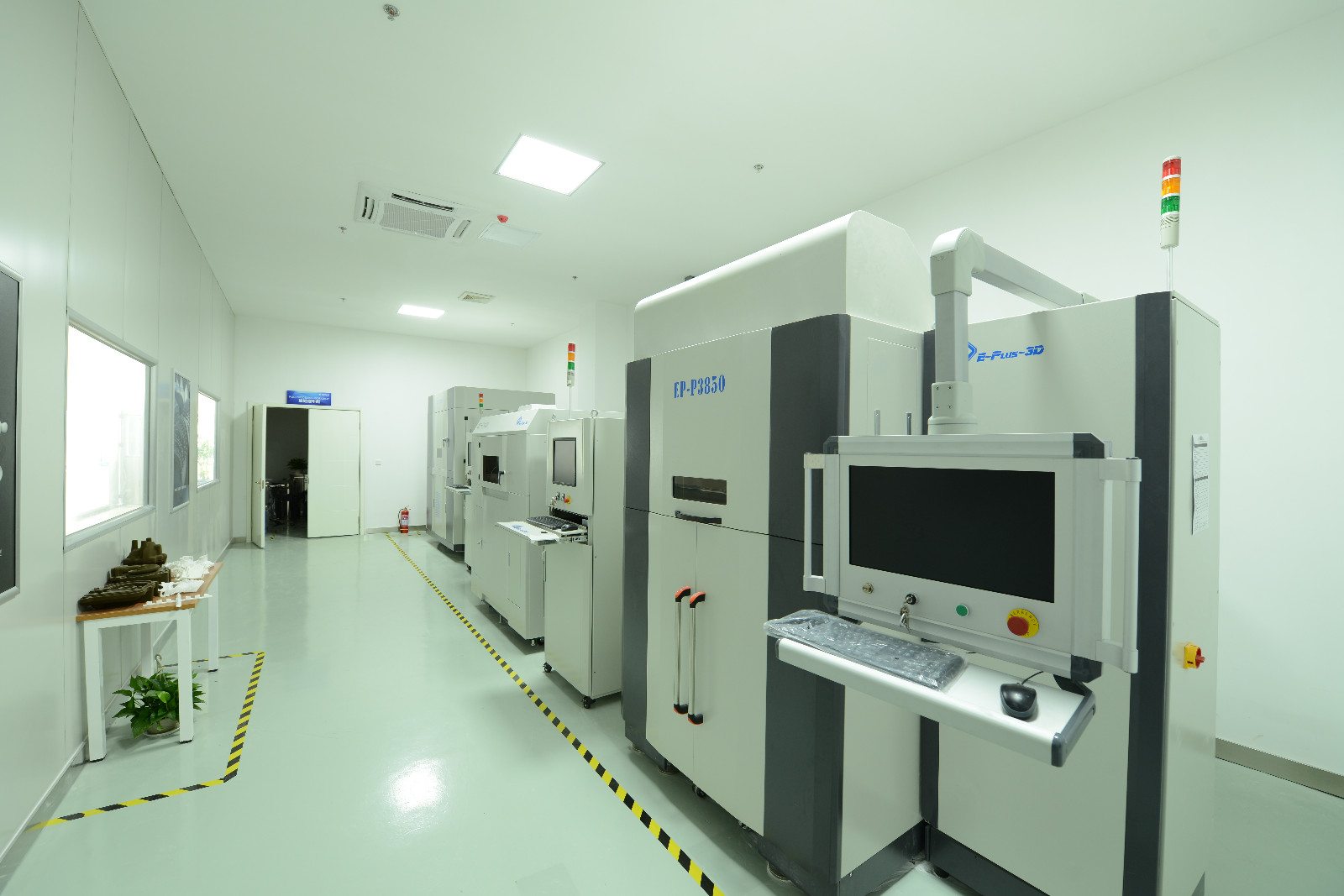 Weihai – A City with Distinctive Industrial Features
Weihai has solid industrial foundation with more than 20,000 industrial enterprises and among which 1,673 are above the designated size. Weihai are fostering seven 100-billion industrial clusters including new generation information technology, new medicine and medical equipment and marine biology and health food, five of them was listed as the first group of modern competitive industrial cluster in Shandong province. Weihai has 19 famous Chinese products and 35 well-known brands. Eight enterprises were selected as national manufacturing individual champion demonstration enterprises and cultivating enterprises.
Weihai – a Marine City with distinct advantages
The 985.9 kilometers long coastline of Weihai accounts for 1/3 of Shandong province and 1/18 of the whole country. The abundant seafood includes prawn, sea cucumber, abalone, shellfish and algae. The products with geographical indications such as"Weihai Sea Cucumber", "Rongcheng Kelp" and "Rushan Oyster" are well known at home and abroad. Weihai has 11,000 all kinds of fishing boats, annual output of aquatic products reached 2.72 million tons, Weihai is the largest fishery production base, was rated as the capital of leisure fishery and fishing gear of China.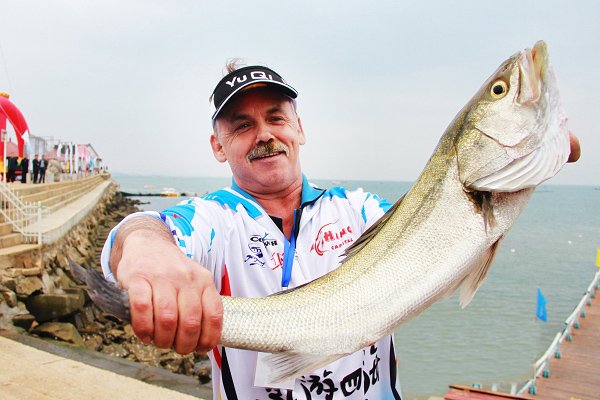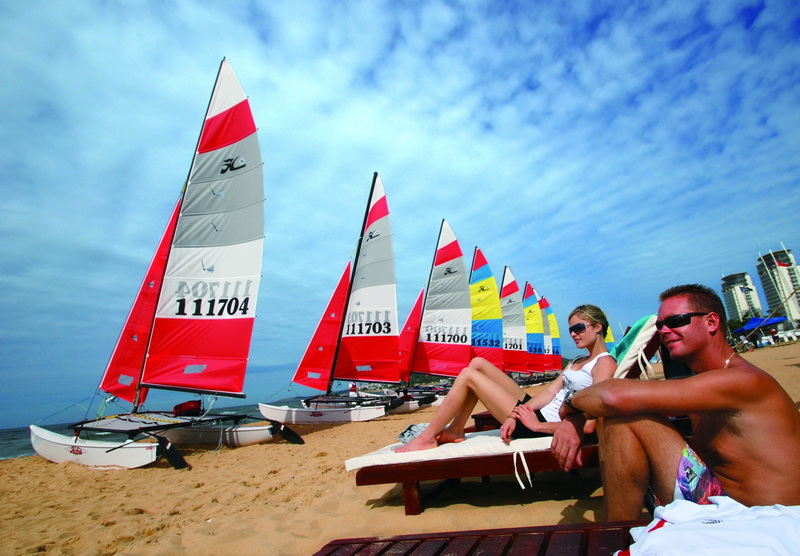 Weihai – a Beautiful Tourism City
Weihai, dotted with hills, seas, bays, and springs and 185 islands and beautiful beaches along the coast, has unique costal scenery. Weihai has 49 A-level scenic spots including 5A spots Liugong Island and Huaxia Town. Weihai released the first "China Outstanding Tourism Cities" list and it is the demonstration city for national tourism standardization. The total number of tourists from home and abroad reached 47.5 million in 2018, up 10.2%.
Weihai - a City with Livable Ecology Environment
Weihai sticks to pursuing prosperity through protecting environment, it is the only city whose air quality reach national II standard for 3 consecutive years in Shandong province. Weihai was awarded as "National Forest City", the first "National Sanitary City" and "National Model City Cluster for Environment Protection"in China. It has won "China environment award", the highest environmental award in the social field, and United Nation"Dubai International Award for Best Practices to Improve the Living Environment"twice. It is also the winner of"UN-Habitat Scroll of Honor for Improving the Living Environment and "China habitat award".
Weihai - a happy and civilized City
Weihai was awarded as the "National Civilized City" with the first place of prefecture-level cities in China. The per capita disposable income of the city's urban and rural residents is 45,896 and 20,423 yuan respectively. The basic endowment insurance for urban and rural residents covered 99 percent of the eligible population, and the urbanization rate of the registered population reached 59.7 percent. It has become one of the first demonstration cities for China-EU urbanization partnership and has been selected as one of the national pilot cities for a new type of urbanization. It is one of the first national demonstration cities for building a social credit system and one of the first national pilot smart cities. It has been approved as a healthy pilot city and a national pilot program for integrating medical and elderly care. It has awarded as national food safety demonstration city, national agricultural product safety city, and the outstanding city in the national comprehensive management of social security.